Head of Geotechnical Department, Dr. Ooi Lean Hock and Geotechnical Manager, Dr. Boon Chia Weng of MMC Gamuda KVMRT (T) receiving the award from one of the judges, Jonathan Robert Arthur Gammon, Non-Executive Director and Advisor to Geotechnical Observations Limited (GeO).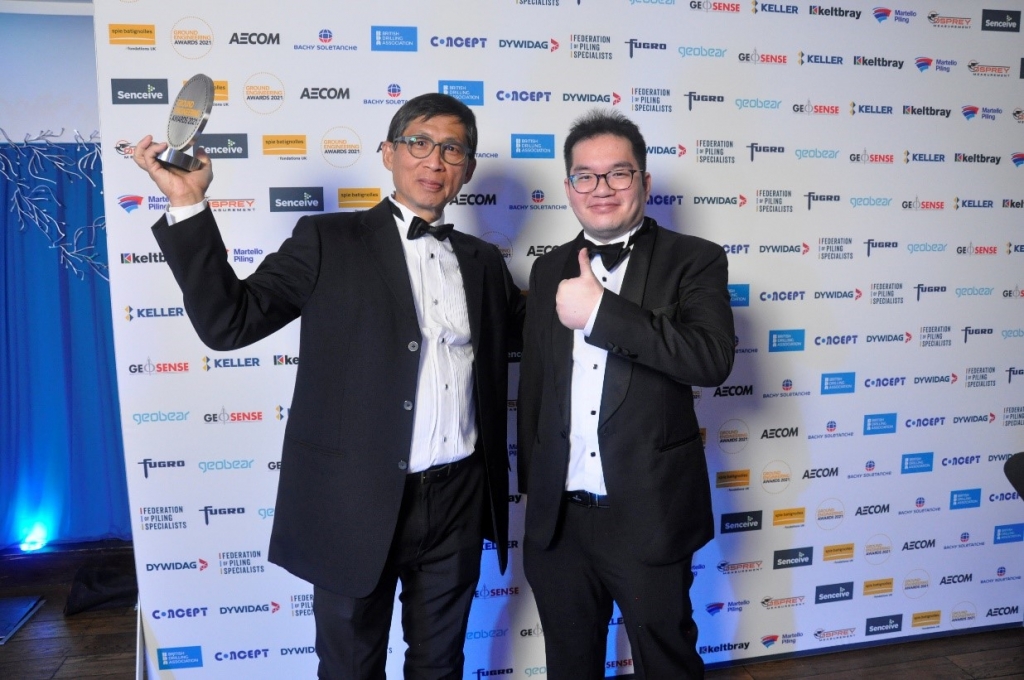 Members of MMC Gamuda KVMRT (T) geotechnical team received the award in London on 23 November 2021 on behalf of the project.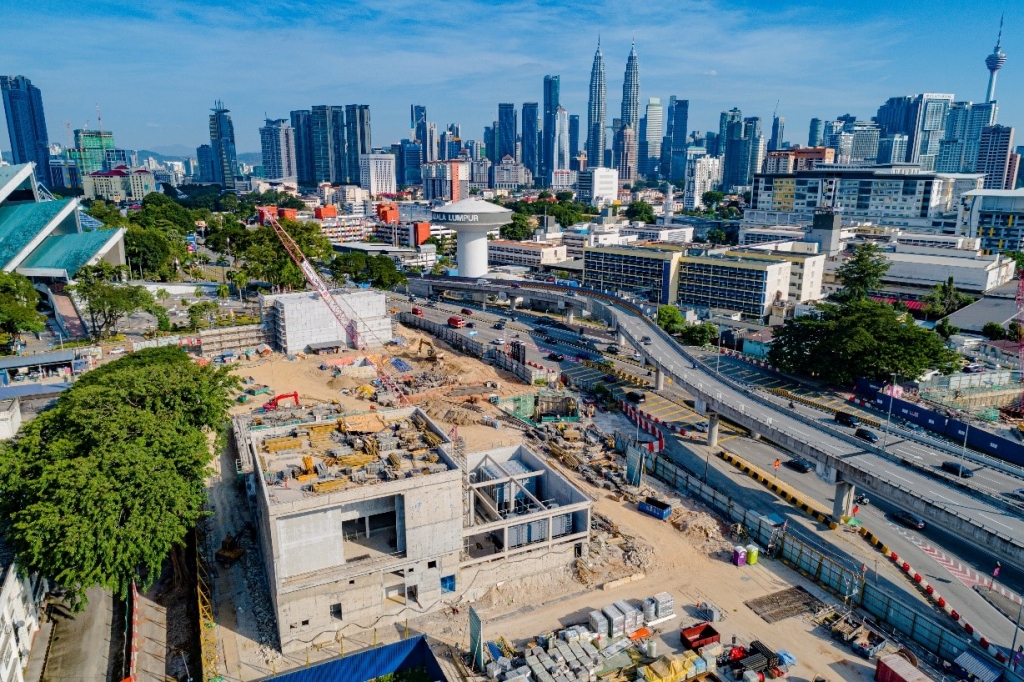 The project is known not only for its complex geology but also for its complex urban context of building underground in the very heart of Malaysia's capital city.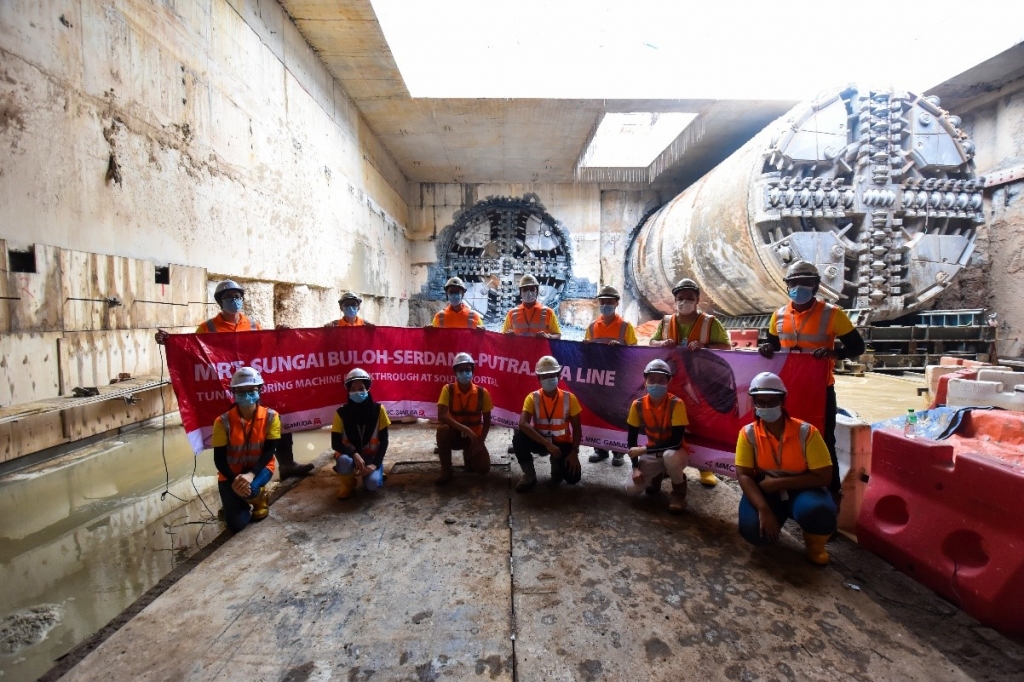 Most remarkably, the project saw 13.5 km of tunnels completed on time and safely at the height of the Covid-19 pandemic.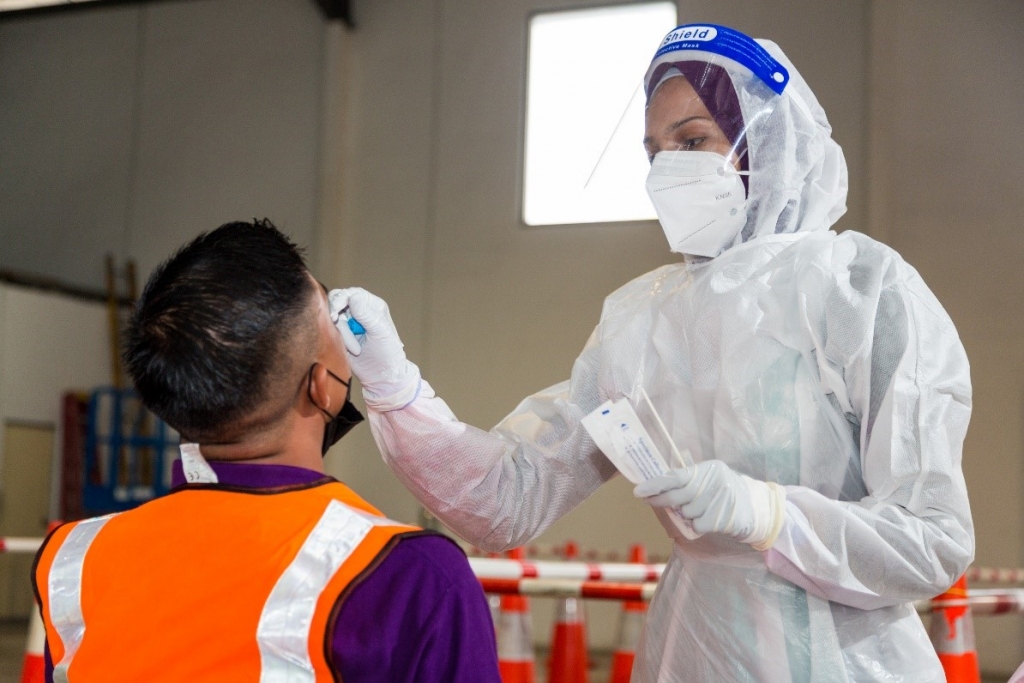 The project had a one of kind strategy to working safely during Covid with the establishment of a privately-owned laboratory to facilitate fortnightly mass screening.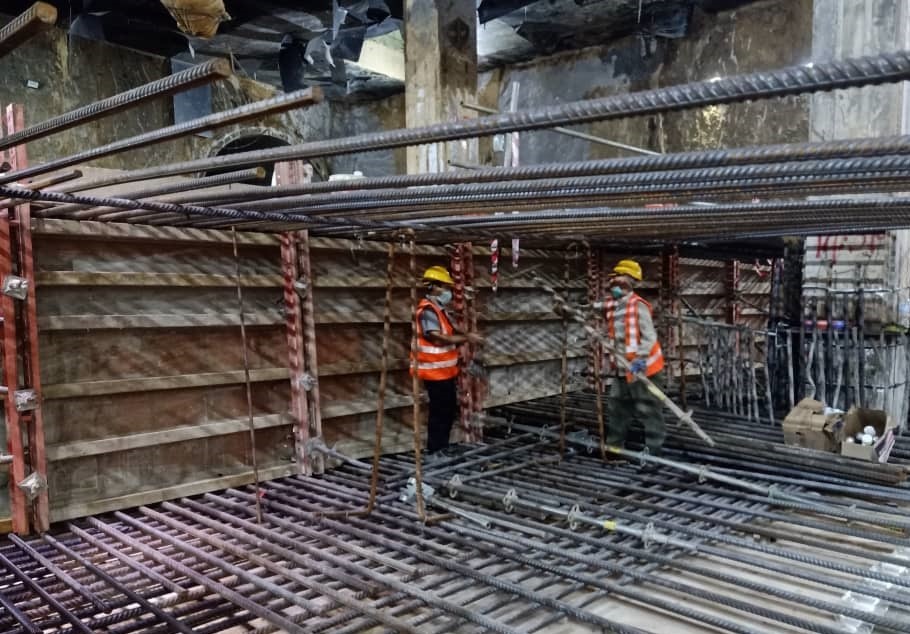 Despite intensive segregation, reduced manpower and more resources expended, the project performed superbly.