MRT Putrajaya Line (Underground)
The MRT Putrajaya Line (previously known as the Sungai Buloh-Serdang-Putrajaya Line) includes a 13.5km underground section featuring 11 stations with world-class facilities and amenities. These stations are located at the very heart of the Kuala Lumpur city centre and are geared towards improving chronic traffic congestion in the region. The underground portion of the alignment stretches from Sentul through Titiwangsa, to Hospital Kuala Lumpur, Ampang Park and KLCC before ending up in Chan Sow Lin.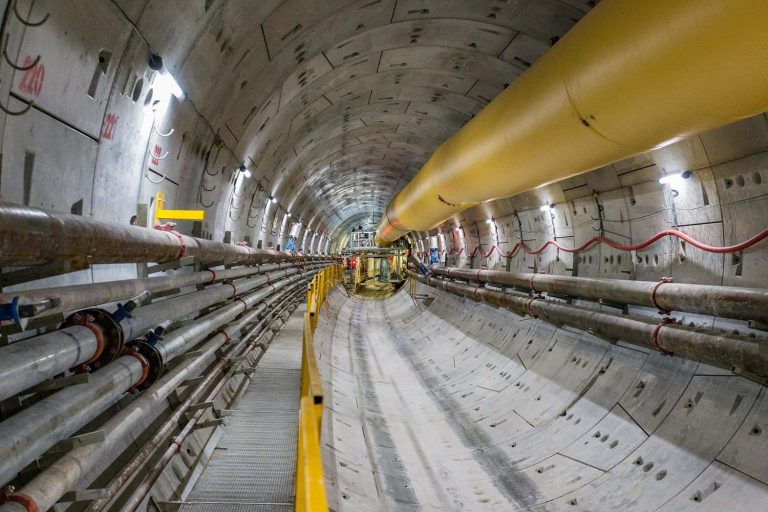 Tunnels are a common infrastructure feature in Malaysia, ranging from passages that cut through the mountainous interior of the peninsular, to the underground Light Rail Transit (LRT) stations that run beneath the centre of Kuala Lumpur city.
Digitalising Construction
In line with the global shift towards Industry 4.0, we have implemented various digital cloud-based construction technologies to streamline our key operations for greater efficiency and safety while becoming more information-savvy. As pioneers of mechanised tunnelling in the country, we strive to remain globally competitive and pursue sustainability in our construction by harnessing the benefits of modern and emerging technologies. 
Each of the MRT Putrajaya Line underground stations follow a unique theme and design style. The proposed design concepts cover a range of criteria from preserving a traditional rustic feel, reflecting tidal rhythms, promoting well-being, vibrancy, pulse of life, discovering culture, with moulding forms inspired by nature and featuring a streamlined flow.