Digitalising Construction
In line with the global shift towards Industry 4.0, we have implemented various digital cloud-based construction technologies to streamline our key operations for greater efficiency and safety while becoming more information-savvy. As pioneers of mechanised tunnelling in the country, we strive to remain globally competitive and pursue sustainability in our construction by harnessing the benefits of our digital cloud-based construction technologies.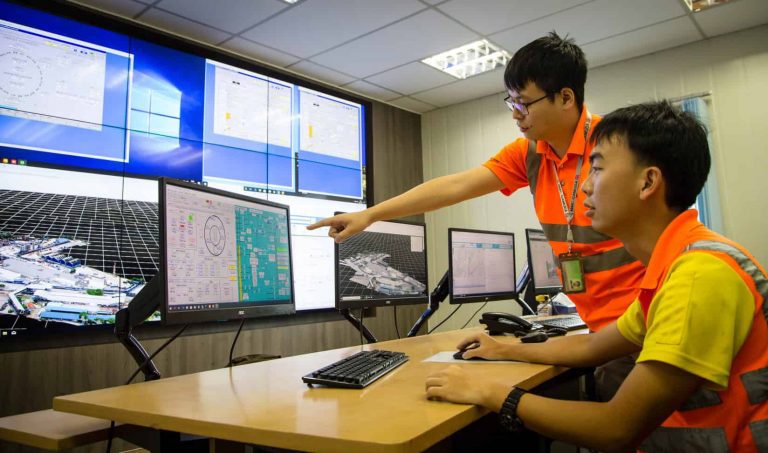 Tunnelling Centralised Command & Control Centre (TC4)
The TC4 is the central nervous system of our tunnelling operations, offering real-time data feeds of all our VD TBM operations through a centralised cloud-based system. Apart from giving us holistic insight into site activities (which increases situational awareness and overall safety), these data analytics provide us with the tools to quickly and efficiently make informed and intelligent decisions. For example, data on VD TBM performance trends has enabled us to optimise and reduce machine downtimes with data-backed planning.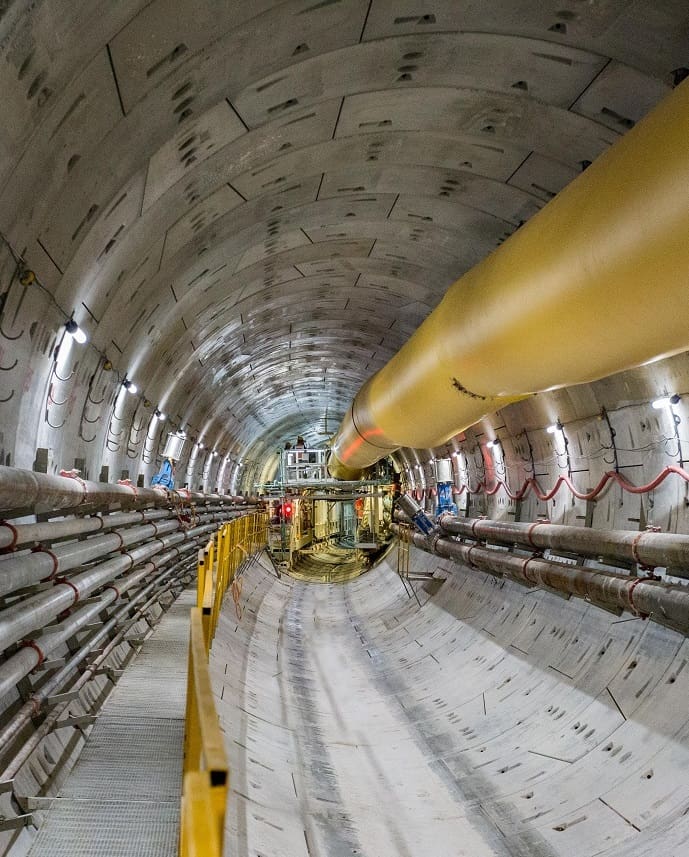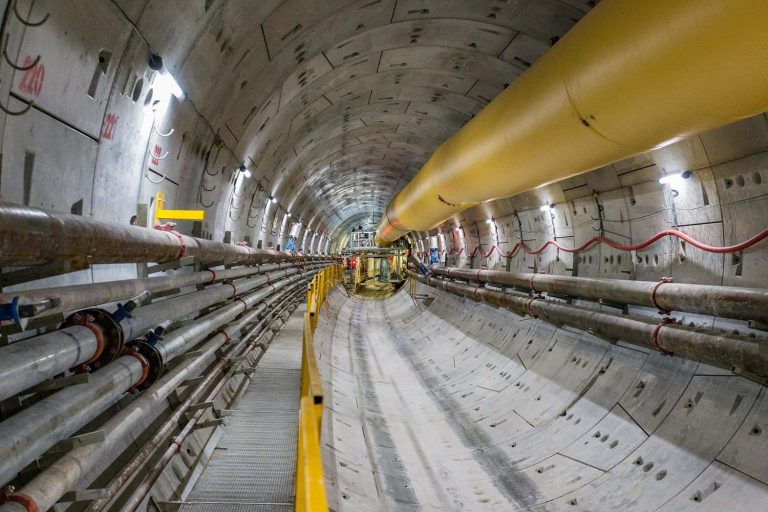 Autonomous Tunnel Boring Machine
A world's first and a massive upgrade to our previously innovated
Variable Density TBM
, the A-TBM was developed in-house to enable autonomous control of TBM operations using customised artificial intelligence algorithms. By analysing machine data in real time, the A-TBM has yielded faster response times, improved accuracy and tangible productivity benefits that surpasses manual input plus offers the advantage of integrating multiple TBM drives effectively. It has been successfully deployed in Line 2 tunnel drives crossing 4 distinct geological formations.
Drones, Laser Scans, Augmented Reality (AR) & Geospatial Information Systems (GIS)
Together with consultants, clients, government agencies and subcontractors, we have taken virtualisation in construction to the next level by harnessing the latest technology to actively share and disseminate engineering data on cloud-based platforms and mobile apps.
Some benefits of this enhanced virtualisation are: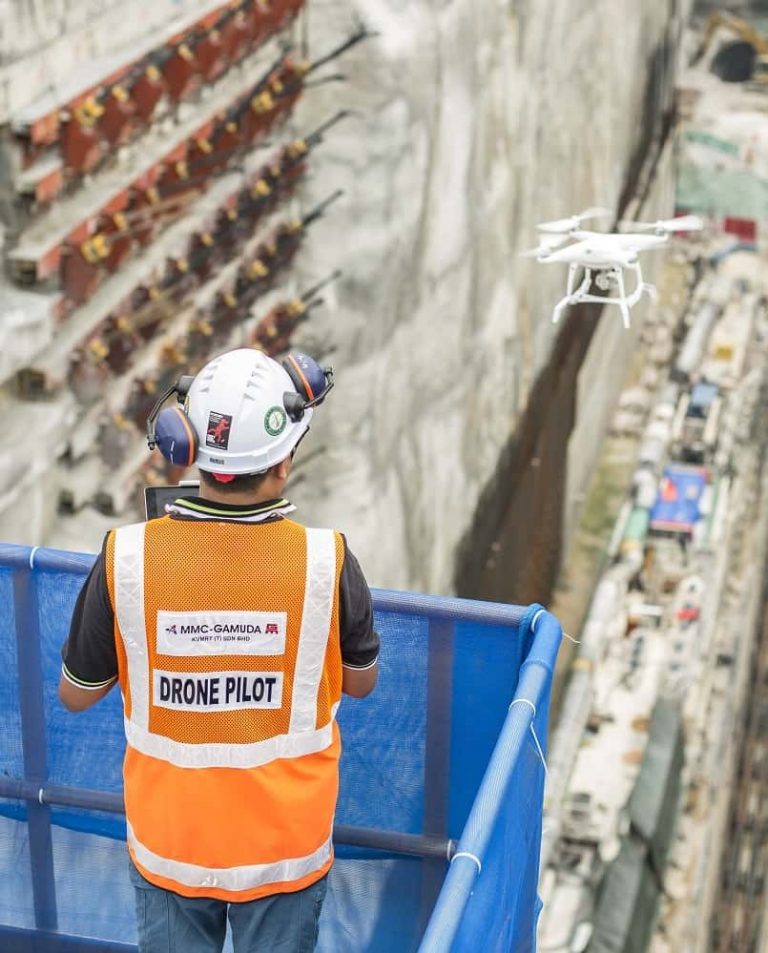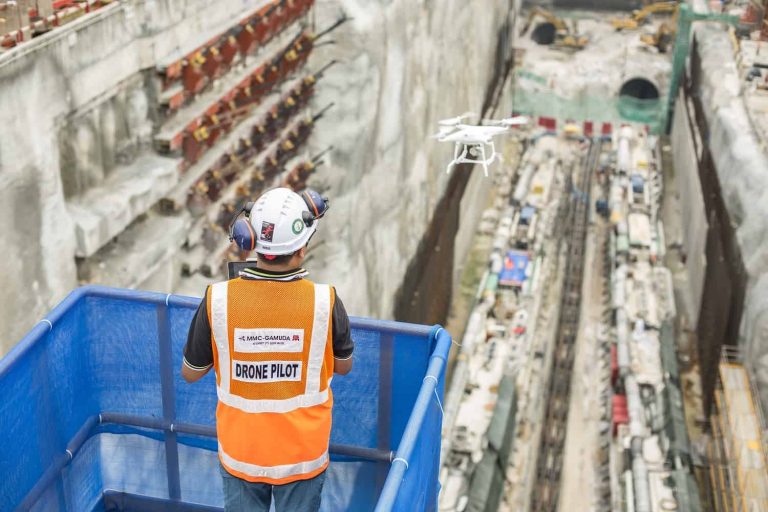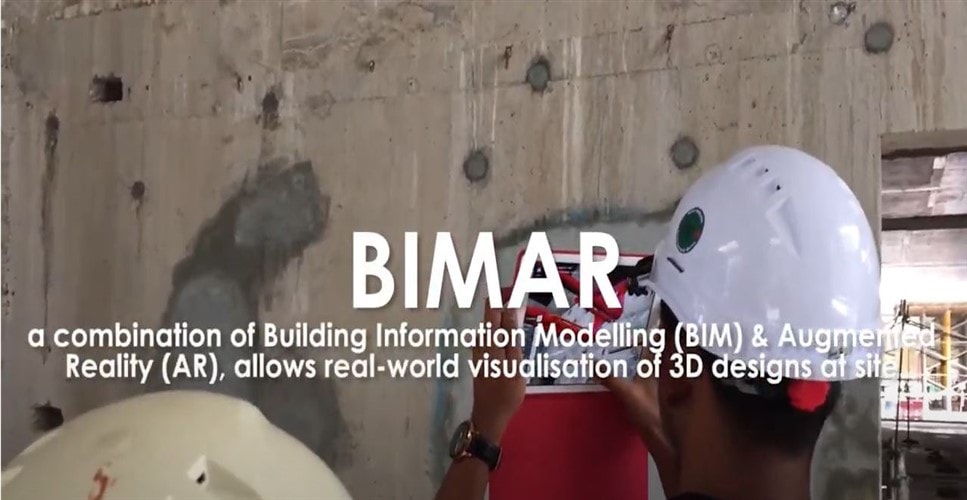 Introducing the award winning BIMAR App, the first AR-Powered App for real time on site construction validation, develop completely in-house by MMC Gamuda.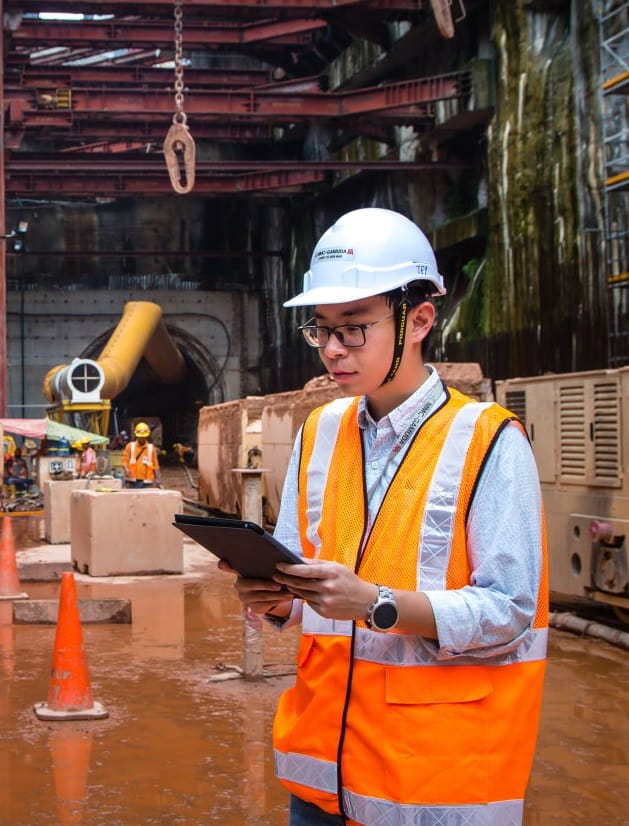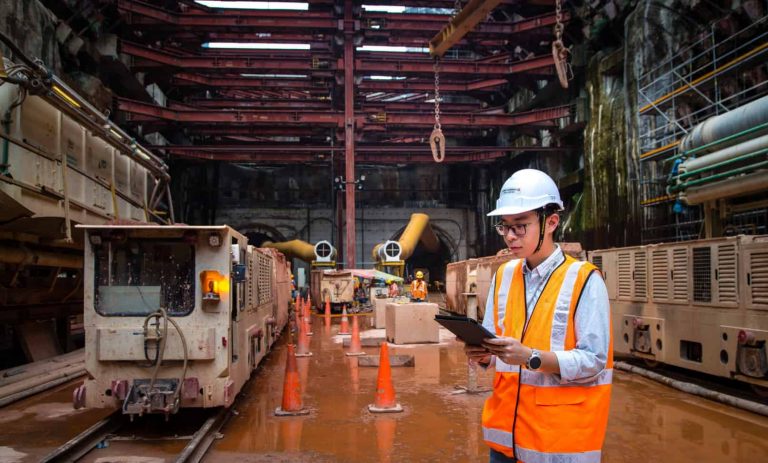 Digital Construction Forms, Workflow & Data Analytics On-the-Go
Considering the massive volume of daily construction documentation that is generated on a mega-project, going digital makes perfect sense. Thus, by using a cloud-based and off-line mobile solution called FieldView to replace pen and paper in the field, we can now work faster and more efficiently by capitalising on big data tools to improve project deliveries and team synergy.
Example of common documents that have become digital:
Building Information Modelling (BIM) Academy
Building Information Modelling (BIM) is an intelligent 3D model-based process that gives architecture, engineering, and construction professionals the insight and tools to collaboratively plan, design, construct and manage buildings and infrastructure. It combines technology with a set of work processes that involve designing a building or piece of infrastructure collaboratively using one coherent system of virtual models rather than as separate sets of drawings.