Safety Aspirations & Initiatives
Our goal is the implementation and constant refinement of Safety, Health and Environment (SHE) best practices, that puts the well-being of our people and the public at the centre of everything we do. We work closely with the regulatory bodies to share international best practice and raise the bar on national SHE practices. Some of our major initiatives are as follows:
Construction Skills Certification Scheme (CSCS)
We first introduced the UK-based Construction Skills Certification Scheme (CSCS) on the MRT Kajang Line project as a sustainable means to increase the competencies of skilled workforces needed for the project. In doing so, we ultimately reduced risks associated with a lack of skills training availability for high-risk construction operations.
The scheme which tracks individual professional development through log book records and periodic on-the-job assessment uses a system of Seven colour cards based on hierarchy– Black, Gold, White, Blue, Red, Green and Yellow for site visitors. Skill cards covers specialist subjects such as heavy lifting, temporary works, scaffolding and electricals. All persons working on the project are supported in passing a trade specific examination at our touch screen test centre.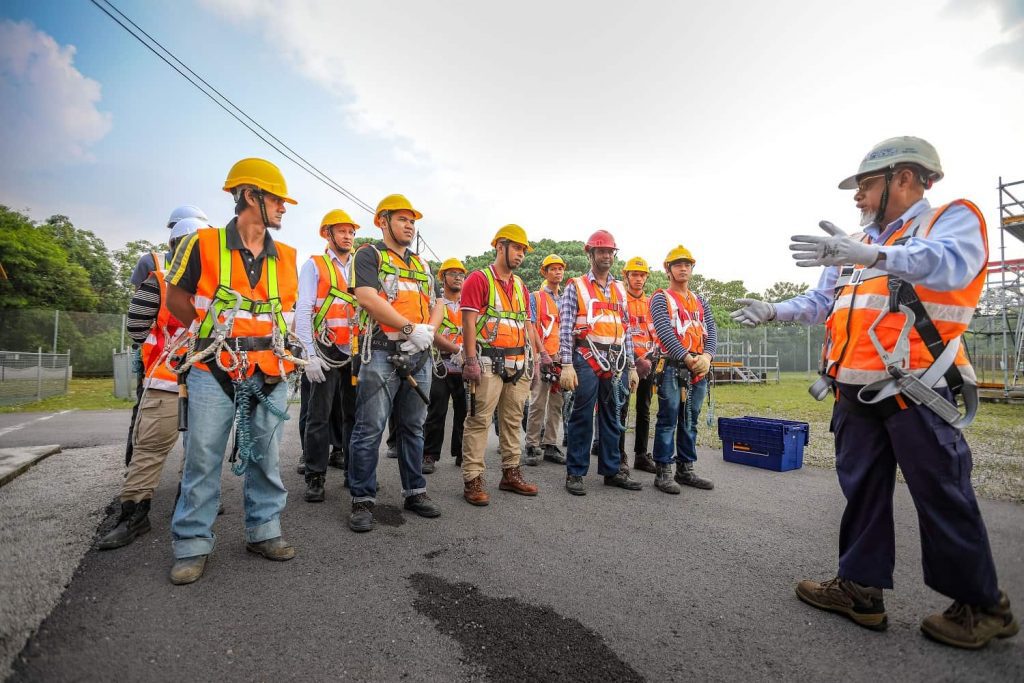 Under this initiative, a team of experts are used to train selected highly skilled and experienced personnel to become Master Trainers, who in turn will train the people under them, facilitating continuous training for all levels of the workforce throughout the project lifespan.
With this type of sustained on-the-job training in place, we are able to achieve much more effective knowledge transfer compared to traditional, rigid, classroom-styled instruction methods.
Competency Growth Programmes
To meet the workforce volume and expertise demands of both the MRT Kajang Line and MRT Putrajaya Line project, MMC Gamuda developed various competency programmes in collaboration with local regulatory bodies i.e. CIDB, DOSH, NIOSH, JKR, BOMBA and others to establish standards, guidelines and training modules. Some examples of these are: