MRT Putrajaya Line (Elevated)
The MRT Putrajaya Line (previously known as the Sungai Buloh-Serdang-Putrajaya Line) features a 57.7km alignment, of which 44.2km is comprised of elevated viaducts with 27 elevated stations. The northern section of this elevated portion begins from Sungai Buloh, and runs through Sri Damansara, to Kepong and Kampung Batu. The southern section meanwhile, runs from Kuchai Lama through to Serdang and Seri Kembangan, all the way to Cyberjaya and Putrajaya.
Systems Works & Integration
Systems works are a key component in the construction of the MRT Putrajaya Line and involves the co-ordination of all relevant sub-systems of the railway to deliver a safe and reliable transportation system that performs optimally. It encompasses many aspects including the design, manufacturing, testing and commissioning of electric passenger trains, track works, signalling and various systems for train control, power supply, communications as well as fare collection.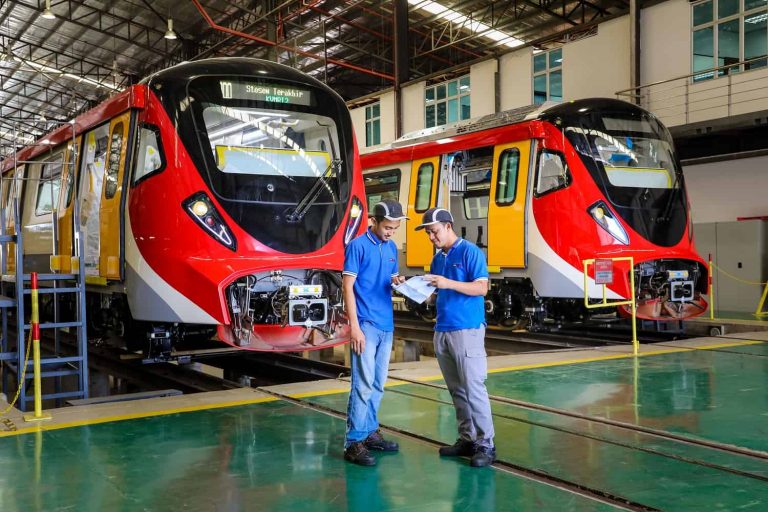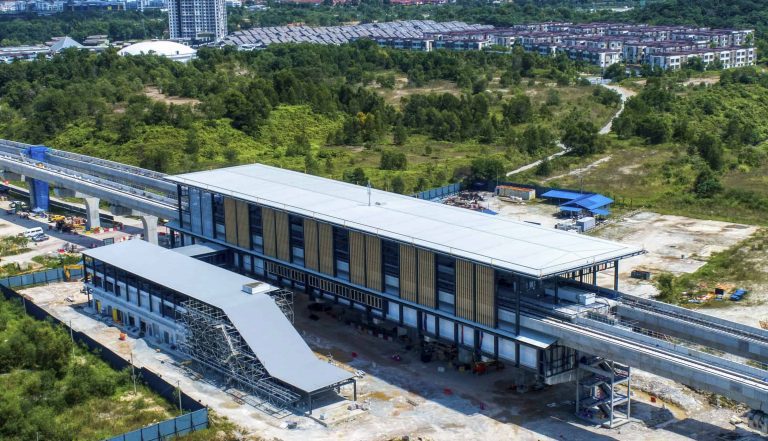 With the aim of being instantly recognisable, the exterior design of each elevated station embodies the iconic and uniquely Malaysian "Serambi" concept which garnered the Public Services Architecture Award at the 2019 Asia Pacific Property Awards. Combining pleasing aesthetics with the practicality of a functional infrastructure node, the design evokes a positive feel that is timeless.