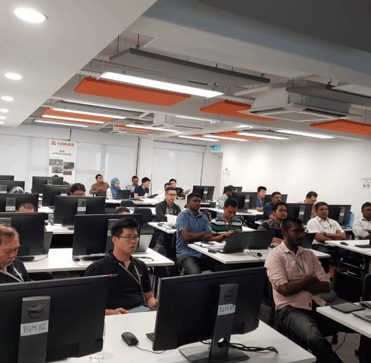 Building Information Modelling (BIM) Academy
Building Information Modelling (BIM) is an intelligent 3D model-based process that gives architecture, engineering, and construction professionals the insight and tools to collaboratively plan, design, construct and manage buildings and infrastructure. It combines technology with a set of work processes that involve designing a building or piece of infrastructure collaboratively using one coherent system of virtual models rather than as separate sets of drawings.
The Klang Valley Mass Rapid Transit (KVMRT) Project has pushed the boundaries and set new benchmarks in various aspects of project development. Addressing these challenges necessitated the implementation of BIM usage for the MRT Putrajaya Line to ensure proper coordination and integration of the electrical, mechanical and rail systems components and to identify potential clashes and pre-empt abortive works.
The Underground Package of MMC Gamuda is one of the first companies in the Southeast Asian region and among the very few in the world to implement BIM Level 2 for an infrastructure project of this scale and complexity. In fact, we are the first main contractor in Malaysia to be BIM Level 2 certified by a leading training and certification body, the British Research Establishment.
Incidentally, a BIM Academy has been established with the aim of training over 1,000 employees and subcontractors from 2020-2022 to be able to design and operate this automated process using BIM software.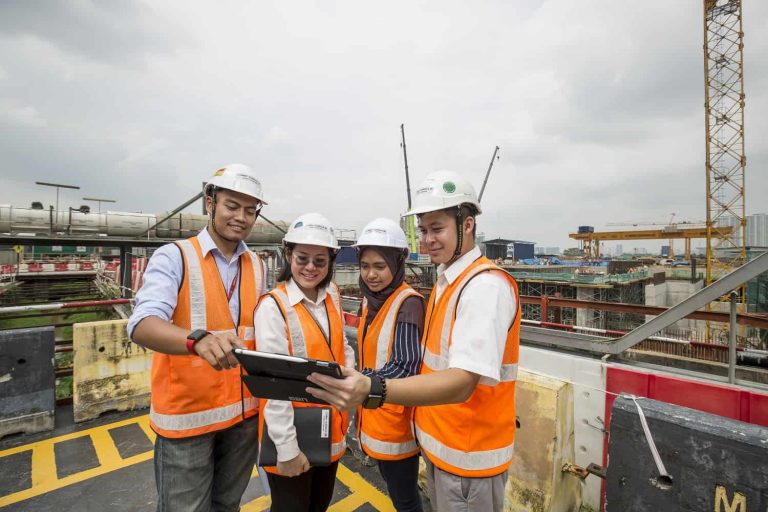 BIM Level 1
Envisages each design team member operating in 2D or 3D but imposes standards for information management.
BIM Level 2
Each design team member creates and develops its own digital model, which when combined forms a federated model of the overall project.
BIM Level 3
Signifies full collaboration by the project team members and anticipates the use of a single BIM model held by all project team members to access, use and modify at any time.