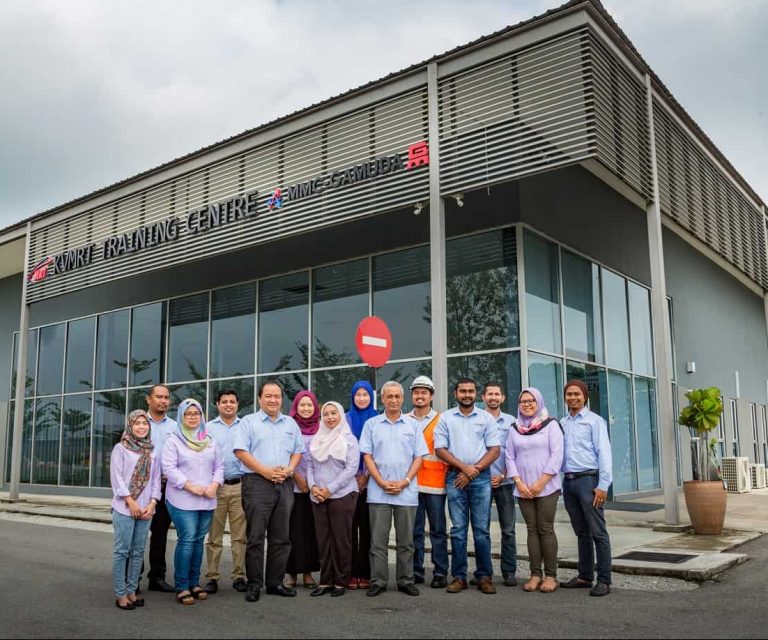 KVMRT Training Centre (KTC)
The KTC was established in collaboration with the Malaysian Construction Industry Development Board (CIDB) and the National Institute of Occupational Safety and Health (NIOSH). It is a pioneering institution aimed at elevating the Occupation, Safety and Health (OSH) standards of the whole MRT Putrajaya Line project.
The centre enables mutual cooperative programmes and activities to develop, improve and sustain the OSH culture as well as the facilitation of an enhanced OSH programme with training based on the Construction Skills Certification Scheme, Master Trainer Programme and Safety Performance Assessment Scheme.
Training programmes are focused on raising awareness, developing skills and competency especially in high-risk activities, consultancy and information sharing, and aim to simultaneously bringing about major attitudinal reforms related to safety and health at work sites.
Occupying 2.7 acres with the capacity to accommodate 500 trainees, the KTC is equipped with OSH real-life exhibits, a resource library, reconfigurable training rooms as well as two built-in containers for various safety simulations.