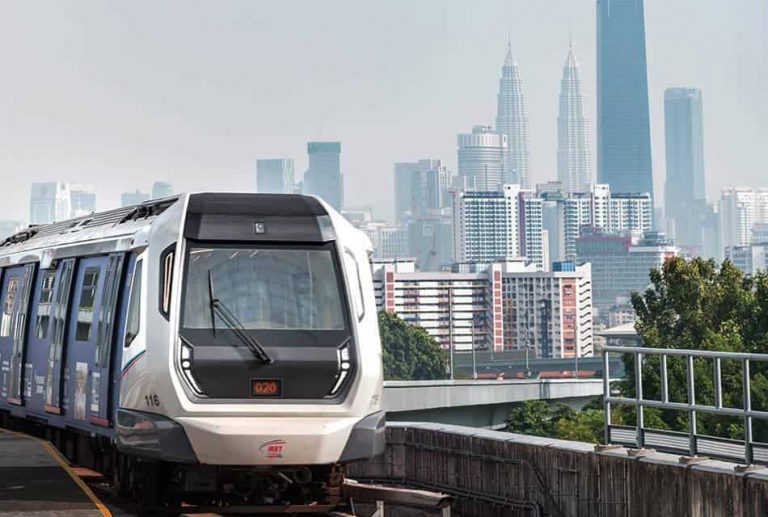 Featuring world-class metro facilities complete with sustainable, energy-efficient features, the MRT Kajang Line (previously known as the Sungai-Buloh-Kajang Line) was aimed at connecting commuters to the most vibrant and vital locations in Kuala Lumpur while la toying the foundation for the expansion of the Klang Valley MRT (KVMRT) Project. The alignment covered a total distance of 46km with 28 stations to serve a catchment of 1.2 million residents travelling between populated residential, commercial centres and key employment areas in the Klang Valley. The elevated portion spanned 41.5km with 24 above-ground stations, while the underground tunnels stretched for 9.5km and featured 7 underground stations.
Designed with a functional aesthetic in mind to provide a pleasant and hassle-free experience, the amenities at each station were constructed with the following usability features to ensure access for the differently-abled:
Essential safety systems and protection measures were also built-in, to enable prompt and effective management of emergencies. Aside from automatic fire alarm and sprinkler systems, other safety mechanisms installed included public address systems for passenger paging and mass evacuation.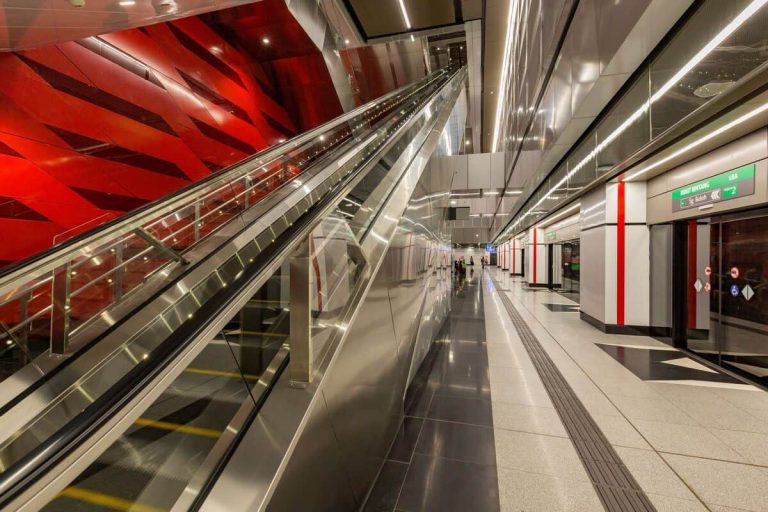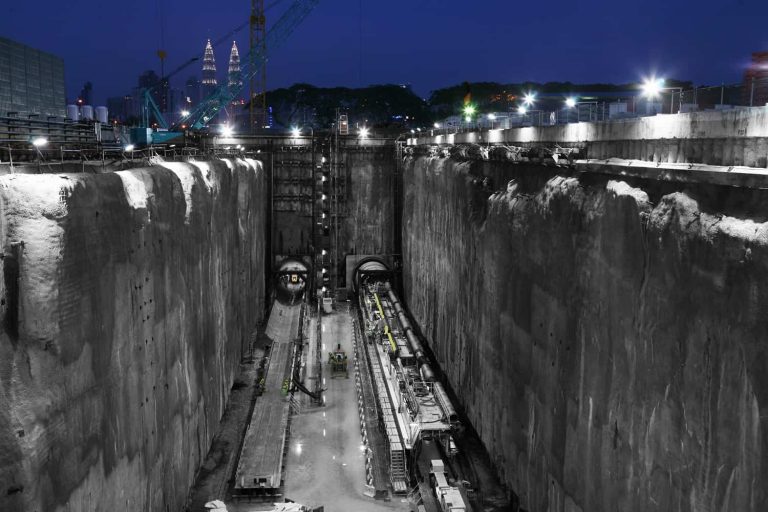 MMC Gamuda made history during the MRT Kajang Line project with the launch of the world's first Variable Density (VD) Tunnel Boring Machine (TBM) which was used for tunnel construction. Thanks to the dedication and the strategic planning of our team, we were able to tunnel through Kuala Lumpur's unpredictable karstic limestone geological formations using six VD TBMs which were jointly developed by MMC Gamuda and the world's largest TBM manufacturer, Herrenknecht AG.
Construction of the MRT Kajang Line also saw MMC Gamuda introduce the first Impact Protection Vehicle (IPV) to be used in a Malaysian project, taking traffic management and public safety best practices to the next level. Various extra initiatives in Quality, Safety, Health and Environment (QSHE) were also introduced to adequately secure the massive project against any contingencies.