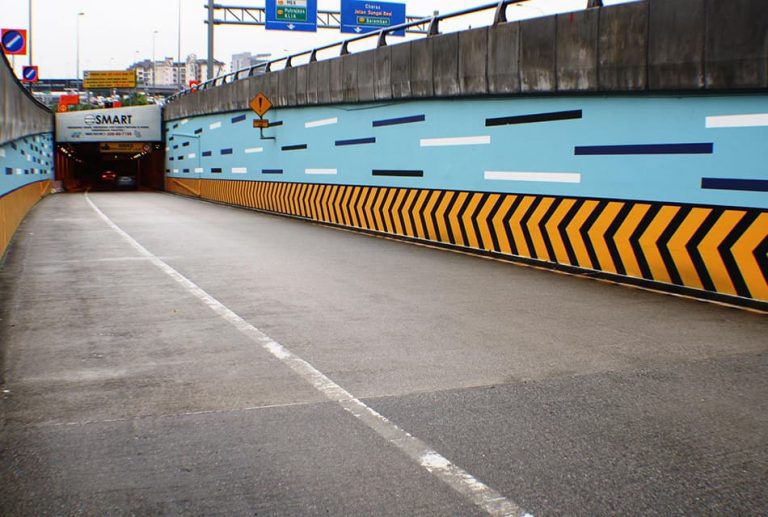 Stormwater Management And Road Tunnel (SMART)
SMART left an indelible legacy on the Malaysian infrastructure engineering landscape when it took the world by storm with its unique concept aimed at solving two of the most critical dilemmas faced by urban cities; traffic and floodwater drainage.
Debuting as the first of its kind, the ground-breaking SMART project made history when it was launched and became operational in 2007. It is the world's first dual-purpose tunnel and was the first project undertaken and successfully completed by MMC Gamuda.
The 3km motorway tunnel consists of a double-deck structure that caters to traffic from both directions, while also doubling as a 3 million cubic metre water storage facility that diverts flood waters from the confluence of Klang River and Ampang River into a holding basin in Kampung Berembang. The flood waters will subsequently be channelled via the tunnel to a reservoir in Taman Desa before being released into Kerayong River. During severe flooding, the entire tunnel can be closed to traffic to allow floodwater to flow through its entirety.
This home-grown, innovative solution addresses two issues at once and has since been recognised internationally, winning the British Construction Industry Award (BCIA) for Best International Project and was named one of the Most Innovative Projects in the World in a 2015 United Nations (UN) publication.