Progress of the MRT Sungai Buloh-Serdang-Putrajaya (SSP) Line is now close to 30 per cent, MRT Corp said in an announcement at Taman Universiti construction site today.
MRT Corp Project Director SSP Line Dato' Amiruddin Ma'aris said with the current pace, the project will be able to move into its next phase of construction as scheduled.
"We have already started the long span viaduct crossover along Jalan Kuala Selangor. While the track laying works on the main line is set to start by December 2018."
"With construction progressing rapidly and on track along the Northern elevated alignment, we are confident to complete the viaduct works in time to achieve this milestone," he said.
Read More: Launch of Long Span Crossing for MRT SSP Line
Other major works that are currently being undertaken on the MRT SSP Line include:
Mined tunnel works at the first section of the Southern elevated alignment near the Malaysian Agricultural Research & Development Institute (MARDI).
Bored piling works, pile caps and pier head works at Equine Park and Cyberjaya in readiness for Segmental Box Girder (SBG) launching by end of July.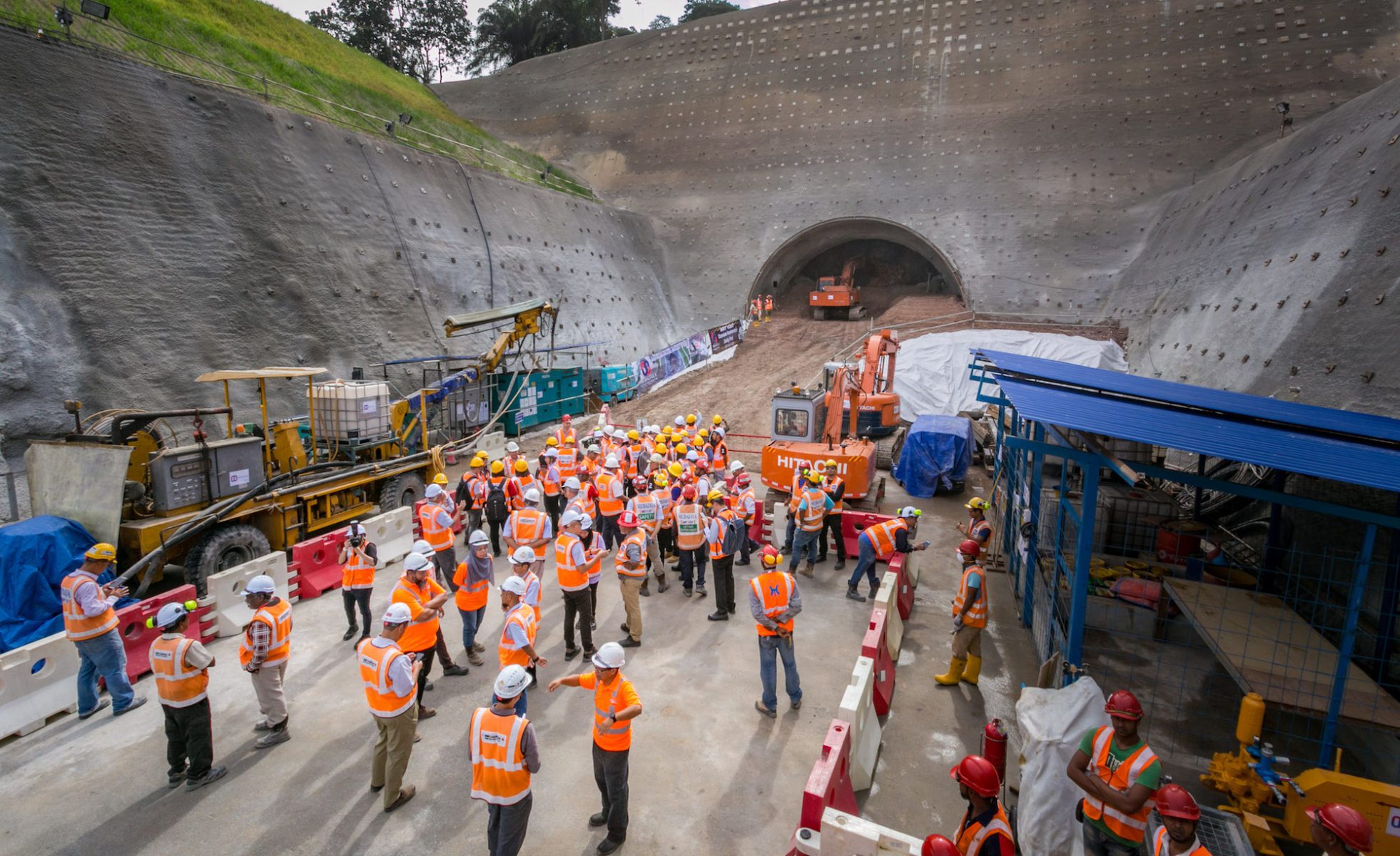 About Mined Tunnel
The Mined Tunnel Method is a more cost-effective technique to construct a shorter tunnel like the one needed at Taman Universiti. It is also the most environmentally sustainable method so as to reduce cutting of the hills unnecessarily. The mined tunnel is a single twin track 13m in width, 10.1m in height and 182m in length. Construction of the tunnel started in June 2018 and is targeted for completion by December 2019.
MMC Gamuda KVMRT (PDP SSP) Sdn Bhd Project Director, Param Sivalingam, said he was pleased with the current progression of the MRT SSP Line and urged his dedicated team of designers, engineers and architects, plus the 12 viaduct WPCs to keep up the good work heading into the next phase of the project.
"As a project integrator that integrates the civil, systems and stations component, we are a composite of multi-disciplinary team and together we can achieve a lot."
"The key to success is to bring our mind-sets aligned and work as one team towards a common goal, which ultimately is to deliver a complex infrastructure project like the MRT SSP Line for the people," he said.
Meanwhile, MRT Corp said progress for the Underground section of the project is at 33 per cent works completed.
Phase one of the MRT SSP Line is set to be launched by July 2021, with the entire line fully operational by July 2022.
Read More: MRT Sg Buloh line 30% done