It has been an interesting and challenging year for those working on the MRT SSP Line. Several milestones were marked while the sheer determination and grit, evident during the difficult times, enabled the team to overcome challenges with a shared purpose to keep the project on track.
As 2018 comes to a close, Leng Hua Teng, Deputy Construction Director for MMC Gamuda MRT SSP Line, shares his insights on how the year went.
Effects of cost rationalisation
The cost rationalisation announced in June was a major challenge that MMC Gamuda did not foresee, said Leng.
During the five-month negotiation period, internal staff, contractors, vendors and suppliers faced massive uncertainties while carrying out their work.
"It was a tough period that affected the contractors' cash flow and led us to re-examine payment schedules and supply orders."
"We faced scrutiny from all angles while having to reassess the project as a whole – from construction cost, to change in business model and even reduction of manpower."
He added that morale was low as many were unsure of their job security.
"However, we pulled through eventually by giving a RM5.2 billion reduction in the project cost for the elevated section. Once this agreement was reached with the government, we had to catch up with the above-ground work schedule.
"To mitigate that, our internal staff spent long hours with our contractors to look into the change of plan and execution so we can still deliver as specified.
"Many workshops, discussions and site visits were held. Some of the contractors had to work longer hours, invest in more resources and re-hire manpower to ensure we are on track. Coordination and having a single goal were vital elements that kept us going."
Leng added MMC Gamuda is confident of getting everyone to the finish line.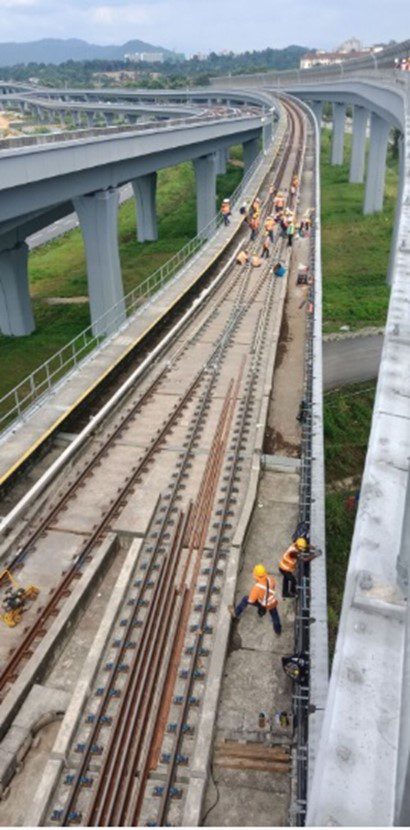 Proud moments
There were many proud moments as the team showed resilience despite the challenging circumstances that they were all put in. We kept on going as a team, we stayed together during tough times, and despite the differences – the objective never changed and we managed to pull through.
"I'm happy the team have pushed for substantial progress on our viaduct and stations' work. We have proven efficient work integration and increased productivity with not only managing internal staff, but also contractors, vendors and suppliers."
"This is why we are different as we never gave up," Leng added.
Message to the team
Leng always tells his team that when the going gets tough, the tough get going.
"We need to embrace change and continue our work diligently in achieving what we set out to do – to get to the finish line together.
"While there were challenging circumstances this year, we are confident with our expertise and management strength. We are focused on delivering this massive project on time and successfully, in fact even better," he said.
The resilience and never give up attitude of the team resulted in several milestones in 2018. They include the successful installation of 329 out of 1,265 viaduct spans across the elevated section from Sungai Buloh to Putrajaya, the completion of phase one of systems' migration work from SBK to SSP Line in November, handing over the MRT SSP Sungai Buloh depot area to the systems contractor three months ahead of time and completing the construction of a 23-storey police quarters in Sungai Besi.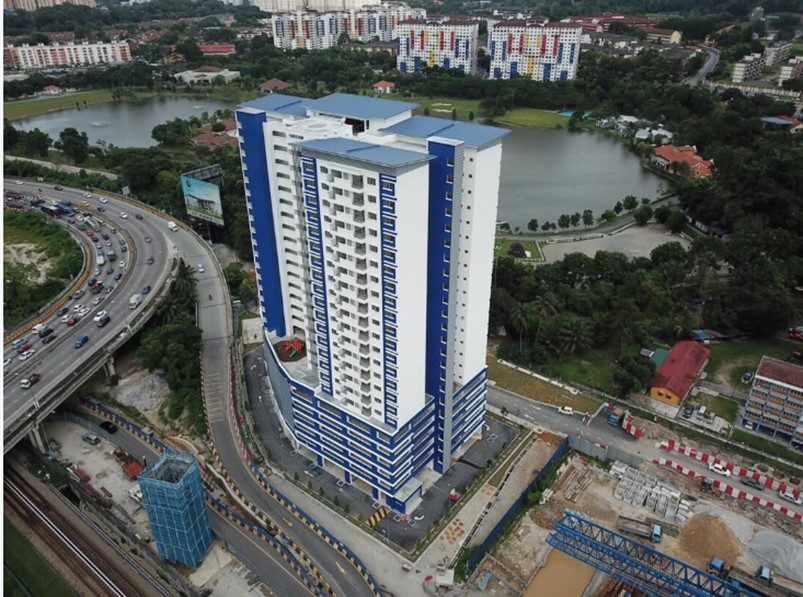 Other notable work includes ongoing reinforced concrete (RC) structure work at 14 of the 24 elevated station boxes while foundation work is in progress at the other 10 stations. The structural steel for roofs at three stations — Damansara Damai, Sri Damansara East and Kepong Baru – is being installed, while work on the four long spans across Jalan Kuala Selangor, Damansara-Puchong Expressway (LDP), near Kampung Delima and Taman Putra Permai has started and is expected to be completed by April 2019.
The installation of the ballasted track at the MRT Sungai Buloh Depot's extension area and welding of rails for viaduct has also started.
Looking forward
Leng hopes to see the experienced project team gain more knowledge, improve skills, think strategically and make better decisions.
"I hope the team gains as much hands-on experience because experience cannot be 'Googled' … it has to be gained through hard work just like a badminton champion.
"You can be taught how to play badminton. But to become good at it, you need to spend hours honing those skills on the court. Only then can you be skilful and become a champion like Datuk Lee Chong Wei.
"The very same principle applies to our growth as a team."