MRT Corporation Sdn Bhd (MRT Corp) today announced that the MRT SSP Line is now 37 per cent complete, reaching the stage where works to migrate the MRT SBK Line with the MRT SSP Line (Line 2) can commence.
The work will enable the main line tracks to connect to the new tracks which will be laid at the MRT SSP Line platforms of Kwasa Damansara Station. These platforms are located directly opposite the platforms for the MRT SBK Line.
MRT Corp Director for Electrical & Mechanical System Works, SSP Line, Encik Abdul Hamid Abdillah (feature image), said Kwasa Damansara Station will eventually be the terminal station for both the SBK and SSP Lines.
"Passengers transferring from one line to the other will only need to walk from one side of the platform to the other," he said.
As a result of these works, Kwasa Damansara, Kampung Selamat and Sungai Buloh MRT Stations will be closed during the weekend of 17 and 18 November 2018.
Free shuttle buses will be in place to serve the affected stations during the closure.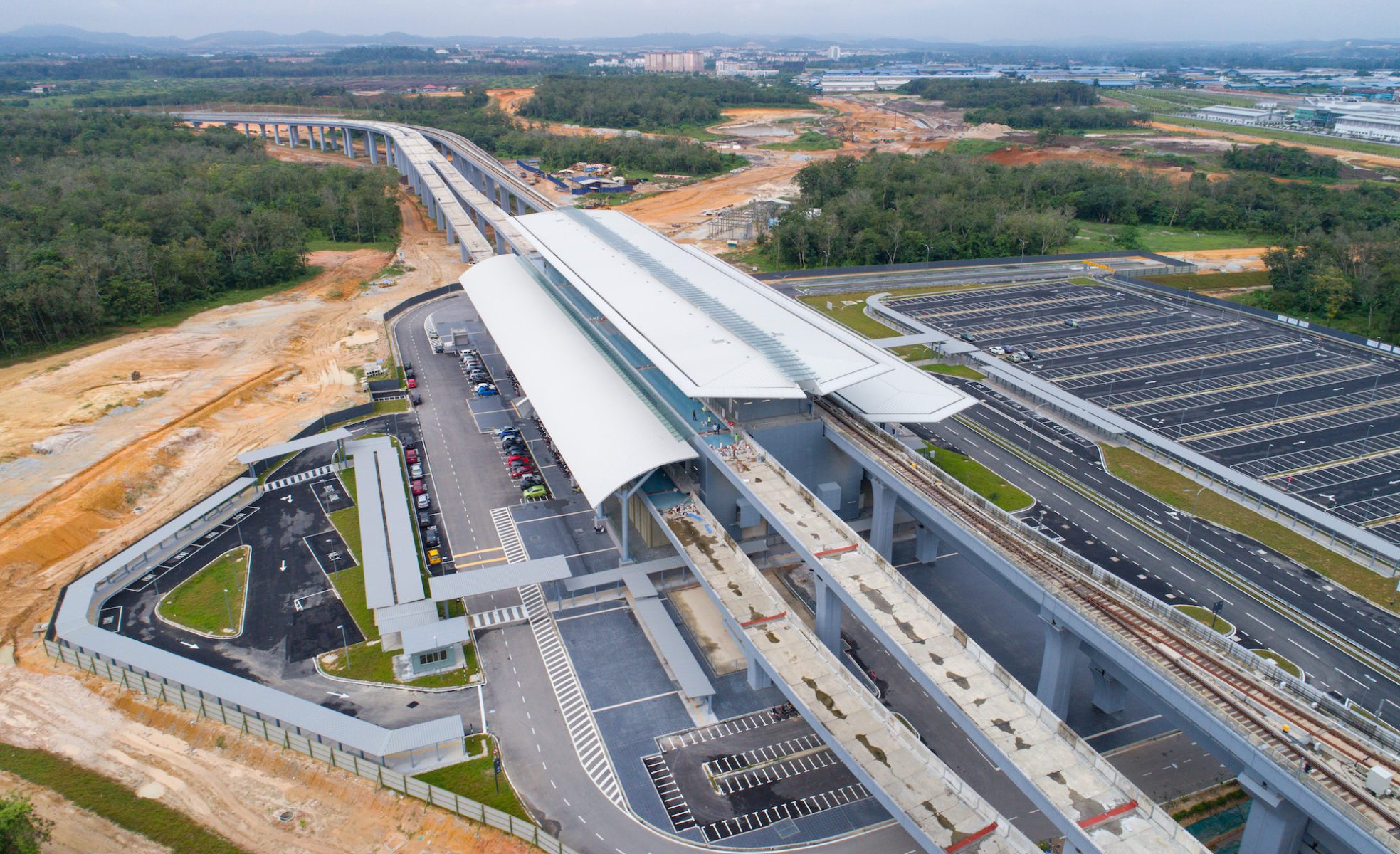 Hamid said that a lot of planning had been done to ensure that the works will proceed smoothly without any hitches. He added that all potential risks have been identified, and steps have been taken to resolve or mitigate them.
"There will be certain control points during the two days of works when MRT Corp, Rapid Rail and MMC Gamuda will have to make critical decisions on whether to proceed to the next stage of the works."
Key Information
Kwasa Damansara Station
Closed to SBK Line MRT Line services

Park & Ride car park closed

No replacement shuttle bus service

Station access road closed

RELA will re-direct passengers and provide information at access road
Sungai Buloh Station
Closed to SBK Line MRT Line services

Open for KTM Service Commuter and ETS services

Multi-Storey Park and Ride open as normal

Free replacement shuttle bus service to Kampung Selamat and Kwasa Sentral Stations, board at Entrance A at ground level lay-by area

MRT feeder buses operate as normal
Kampung Selamat Station
Closed to SBK Line MRT Line services

Station footbridge remains open between Entrance A and Entrances B & C

Free replacement bus service to Kwasa Sentral at Entrance A and to Sungai Buloh at Entrance B

MRT feeder buses operate as normal
For more information go to RapidKL's website

www.rapidkl.com.my

, Twitter @MyRapidKL, Facebook Rapid KL or call the Rapid KL Hotline 03-78852585.