Managing a complex infrastructure project involving heavy civil engineering works that traverses along high density and tight urban landscapes like the MRT SSP Line is a challenging feat.
The nature of the construction works requires specialist skills in heavy lifting, scaffolding, deep excavations and temporary works. If these specialised works are not undertaken properly, it could lead to unsafe conditions for both workers on site and the public at large.
MRT Corp and MMC Gamuda, along with government agencies National Institute of Occupational Safety & Health (NIOSH) and Construction Industry Development Board (CIDB), has taken the lead in revamping the entire safety system for KVMRT Project by driving various Safety, Health and Environment (SHE) initiatives for its Work Package Contractors (WPCs).
This includes introduction of the Master Trainer Programme and Safety Passport Scheme, both aimed at instilling behavioural and cultural change within the industry from an enforcement-based to a self-regulation based approach.
As a result, the collective focus has not only been on developing talents but strengthen the natural partnership between safety and business, with the ultimate priority on increasing productivity by avoiding accidents, breakdowns and failures.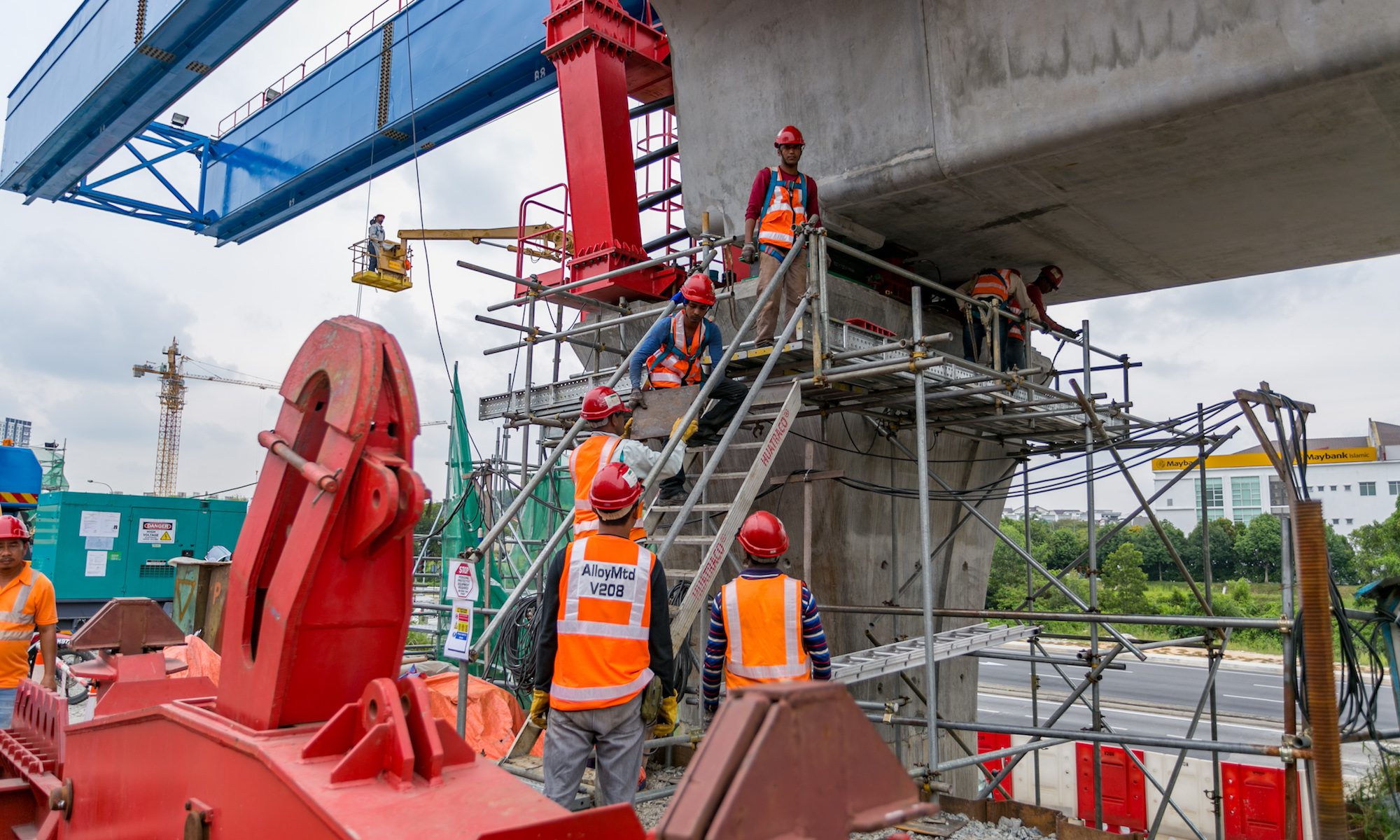 Competent and well-trained pool workers for the MRT SSP Line
In review of the Master Trainer Program, we have now reached a scenario where trained workers are able to take their training, experience and industry qualifications with them and impart their knowledge on others when they move on to another projects.
The process starts by training, developing and certifying selected individuals from KVMRT main contractors to assist in delivering this training within their contracted scope of works.
The main contractors are expected to adopt the philosophy, intent and delivery of this training into their organisations and cascade the programmes and initiatives throughout their company, which can only be good for industry as a whole.
Through the Safety Passport Scheme, we have also been able to enhance the safety awareness and level of competency of all personnel involved in the MRT SSP Line by issuing mandatory training and assessment for staff and workers before they are allowed on site.
The passport serves as a certification for high-level safety processes and procedures ranging from senior management to site workers.
To date, a total of 35,071 safety cards have been issued to the workforce – Blue Card (20,815), Gold Card (5,114), Grey Card (9,029) and Black Card (113) — surpassing the initial target of 20,580 safety cards.
Read more on the Safety Passport Scheme.
Overall, the current SHE metrics on the MRT SSP Line elevated works shows a dramatic drop in reportable incidents and injuries. Lost Time Injury (LTI) for MRT SSP Line was reduced 75% as at August 2018 in comparison to the same timeline of the MRT SBK Line.
For NIOSH Chairman Tan Sri Datuk Seri Lee Lam Thye, the next goal is to reach the OSH Master Plan target of two workplace accidents per 1,000 workers as of 2020.
"To keep up with the growing demand for safety and health talent and competencies, we clearly require solutions that extend beyond traditional staffing approaches," he says.
"The authorities, through the relevant agencies such as NIOSH and DOSH, must help create awareness through nationwide campaigns and enforcement activities.
"It will help encourage workers to adhere to all the safety rules and regulations voluntarily, instead of being forced by their employers or the enforcement agencies."
Moving forward, MMC Gamuda is committed to overseeing this behavioural transformation from one of "we have to comply" to that of "we want to comply".
We believe self-regulation is the future of SHE education and awareness in this country and can help elevate the SHE standards of the KVMRT Project to a global level.