Warm, inviting, and comfortable, these are the words that spring to mind when you hear the word Serambi, a small porch or verandah at the entrance of a traditional Malay kampung house. Uniquely Malaysian, this vernacular architectural feature served as perfect inspiration for MMC Gamuda when envisioning the design of the elevated stations of the MRT Putrajaya Line. At the heart of the concept is an airy and more open design architecture which allows in plenty of natural light.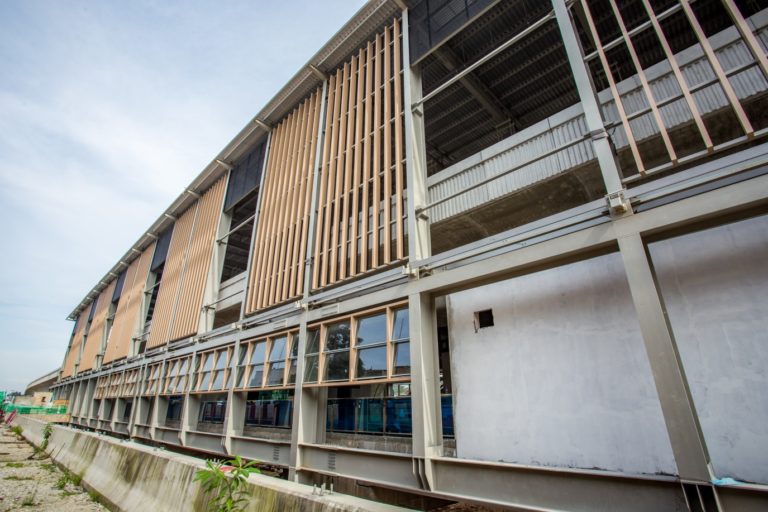 Solid enclosures are minimised especially on the external façade which features louvres, perforated materials such as expanded metal mesh as well as trellises. The design philosophy is also evident on the sides of the station, featuring vanes to allow light in with tempered glass panels that are specially coated for shatter protection and deflect rain splashes.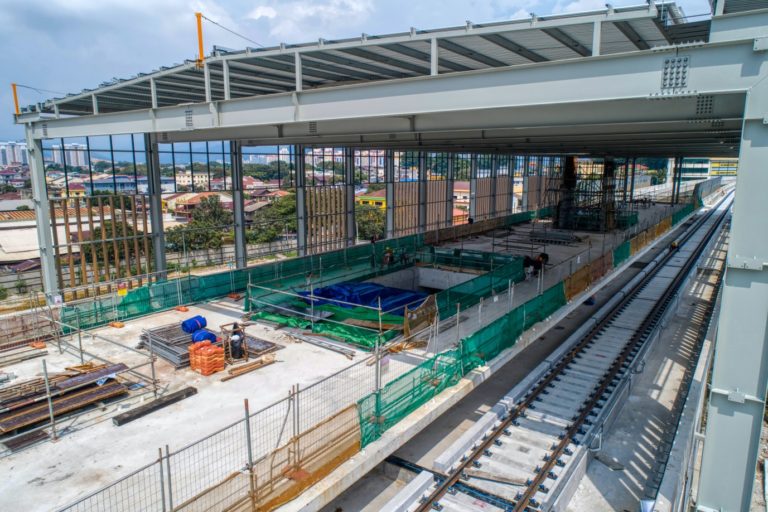 The open and airy feel continues through to the interior design of the stations as well.  Various utility rooms housing Mechanical & Electrical (M&E) equipment which were located on the platform level in MRT Kajang Line stations have now been moved to the concourse level or outside the station. This allows greater visibility for passengers on the platform and enhances the train arrival experience, as there is now an unobstructed view of the tracks in both directions.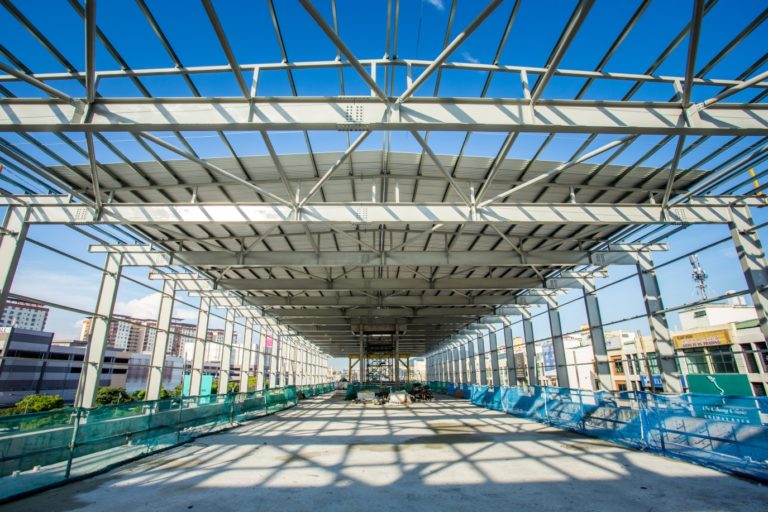 This change highlights a key design target of our architects which was to remove view restrictions as much as possible, and allow better platform mobility and accessibility for passengers.   It was for this reason that a portal roof design was chosen and the island platform style prioritised, allowing the removal of the central columns found in MRT Kajang Line stations. Security and safety monitoring is also made easier, as CCTV cameras can now view the entire platform from end-to-end.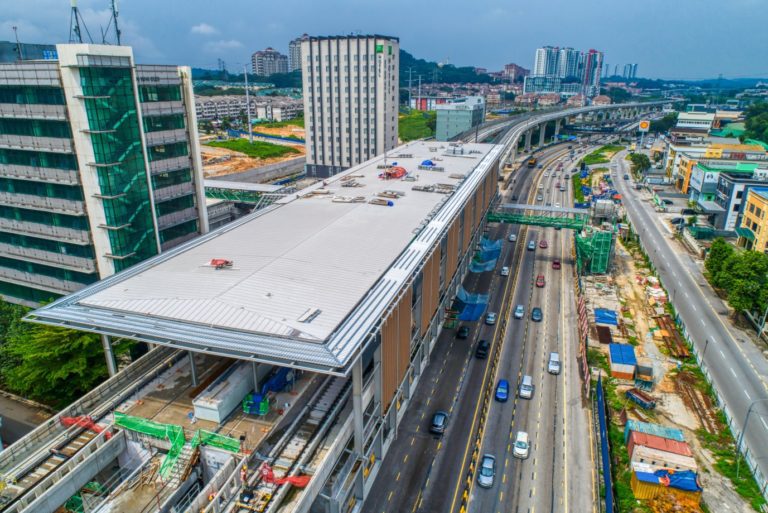 While the Serambi design takes traditional cues, each elevated station features a wide ray of improvements in modern sustainability and energy-saving technologies, including a rainwater harvesting system, design elements that maximise natural lighting, and movement – triggered elevators to help to minimise electrical power use.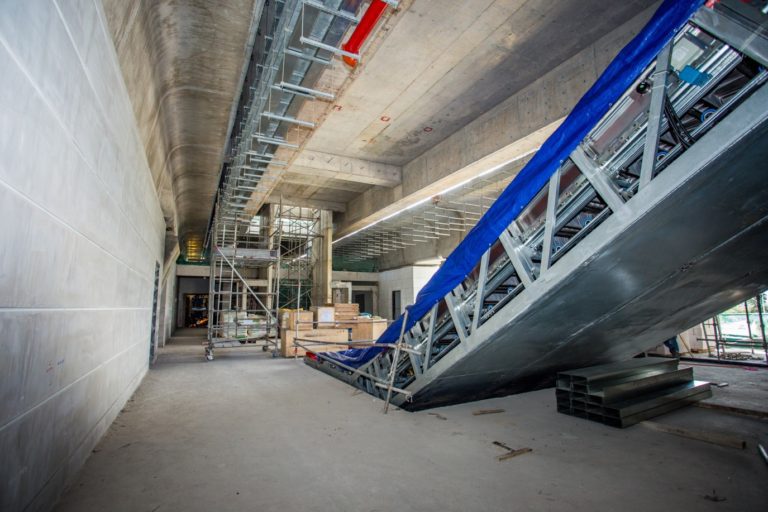 Accessibility within the stations is also world-class, with a functional aesthetic designed to provide a pleasant and hassle-free experience, even for the differently-abled. Wide ticket gates are used to accommodate wheelchairs with tactile tiles along footpaths and Braille markings on lift control buttons. Drop-off points are integrated with step-free access as well.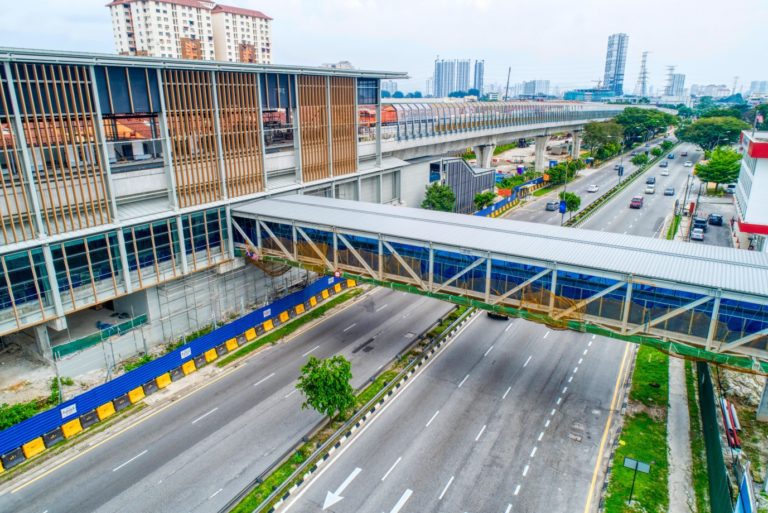 It comes as no surprise, that the Serambi design concept has since been internationally recognised, winning the Public Services Architecture Award at the, Asia Pacific Property Awards 2019. Trains come and go but a station is permanent, thus the Serambi design encapsulated in the elevated stations of the MRT Putrajaya Line is sure to become familiar and welcome addition to the urban landscape of the Klang Valley and Greater Kuala Lumpur area for years to come.