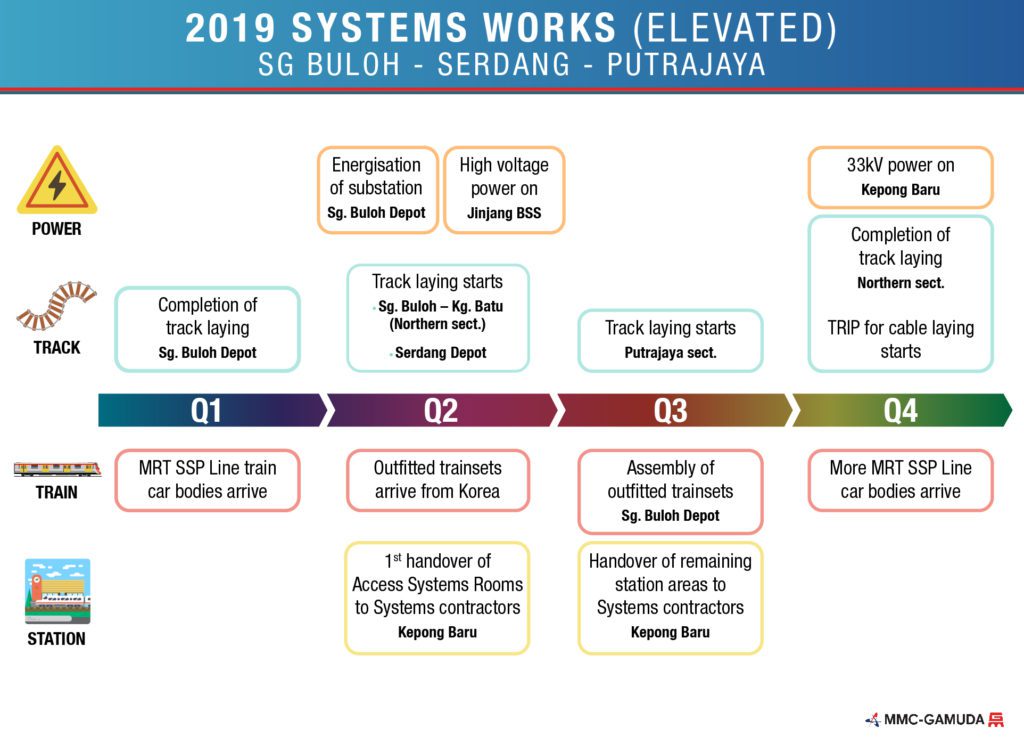 This year is a threshold year for the MRT SSP Line project as civil construction works for Phase 1 (from Sungai Buloh to Kampung Batu station) nears completion and contractors for Systems works takes over.
Systems works encompasses the design, manufacturing, testing and commissioning of electric passenger trains, track works, signalling and various systems for train control, power supply, communications and fare collection.
If you look at the civil and structure (C&S) as the skeleton and muscle of a body, then Systems is like the brain, blood circulation and nerve of the MRT SSP Line network.
Signalling systems play an important role in the control, supervision and protection of rail operation. Only with them the railway can be fully functional to deliver safe and smooth train services in all phases of the life cycle.
As civil and structure (C&S) works are substantially being completed in the Northern section of the MRT SSP Line alignment, Systems contractors will be gaining access to the sites to carry out installation and testing works.